91
« Last post by runn3R on September 13, 2017, 08:49:49 am »
We have joined forces with AOC & WD to offer you the chance to win these prizes.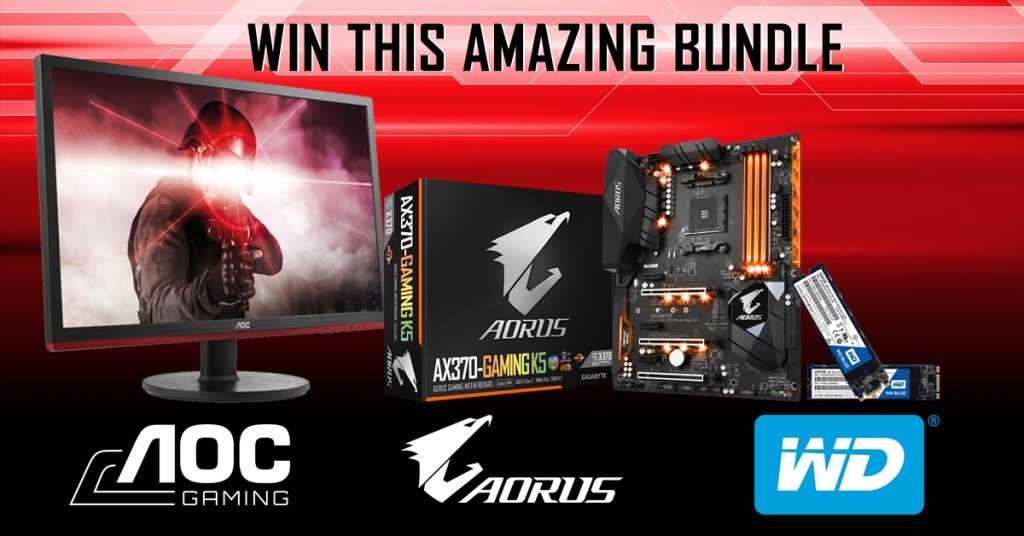 The main prize is the following hardware bundle: GIGABYTE AORUS AX370-Gaming K5 Motherboard, WD Blue 500GB M.2 SSD Drive, AOC 24" G2460VQ6 monitor, AORUS cap.
The second prize is: WD Blue 250GB M.2 SSD Drive, AORUS cap.
Runner-up prize: AORUS cap.
Enter for your chance to win at
:
https://gleam.io/0LRuh/gigabyte-wd-aoc-giveaway
This giveaway is for UK & IRL residents and it ends on the 26th of September 2017, 11:59 p.m. BST.